More Fest, Less Suffer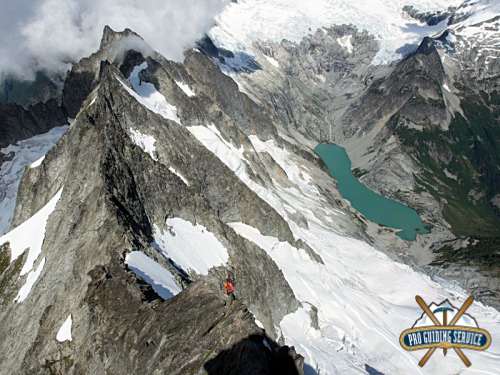 The notion of climbing a mountain is a popular one; it always has been. We are always striving to reach new heights in our lives and mountain climbing is obviously the perfect symbolism for it. Just like in the real world, talking about standing on top sounds better than the process of getting to the top.
It is a strange activity really, since half the time we experience mental and or physical discomfort to a substantial degree. We get scared, are sweaty, cold and dehydrated (often at the same time) and then, in the end, we are fully convinced that we just had the time of our lives. Some nebulous reward seems to make it all worth it. Mountain climbing does not have to be all suffering though, and with a bit of solid planning you can avoid a lot of pain.
Here are some basic tips that ought to point you in the right direction.
1. Don't wait to the last minute to get your mountaineering boots. If you decide that you want to climb a mountain, get them as soon as you can. Don't buy them online, if you can avoid it. You have to try them on at least and get some good advice in a specialty retail store.
2. Now actually use your boots. I know that it seems hard to make good use of a mountaineering boot if you live far away from the mountains. You can just wear them around your house, in your office, mow the lawn, go for walks etc. Just get your feet used to them slowly. You do not want your first mountaineering trip be your feet's first encounter with a stiff-soled boot.
3. Choose your mountaineering backpack carefully and just like with the boots, make sure to try the pack on in a good store. Put some weight in it and make sure it fits your body well and fits the need of your trip. Mountaineering packs fit closer to the body than a hiking pack. They are more streamlined and there is a reason for that.
4. If you are in the process of buying gear for your new sport, buy the good stuff, especially when it comes to your tent, sleeping bag and pad and stove system. It can be pricy, but with proper care, these things last a long time and if you chose good modern equipment, you will save a lot of weight and volume in your backpack.
5. Train for your mountaineering trip. Make sure that your workouts are lower intensity, but longer duration. This could be a long hike. Try to carry some weight in your pack. You have to get your back and shoulders in shape as well. Plastic water jugs work great for uphill hikes. You can get rid of the water on top (make sure to drink some of it first.). This is easier on your knees.
6. Don't bring every gadget known to man to the mountains. Yes, there are a lot of cool things we can buy for mountaineering and backpacking, but try to pair things down to what you really need and then maybe add one or two "nice to have" things like a Kindle reader and a cotton T-shirt etc. If you go with a guide service, try to stick pretty closely to their suggested packing list. Don't overpack; you will most likely regret it.
7. Once out in mountains, walk slowly. You will get plenty of exercise. The goal (unlike in the gym) is to expend as little energy as possible while making it to the top. Efficiency is everything in the mountains.
8. Consider signing up for a mountaineering course from a reputable guide service or mountaineering club first, especially if your objective is technical in nature and you want to climb your objective without a guide. Glacier travel in crevassed, high alpine terrain is best learned from a professional. The same goes for movement in exposed alpine rock terrain. The ramifications of poorly learned techniques can be really serious.
9. If you decide to not go with a guide, choose your partners carefully. You will tie into a rope with people who will be responsible for your safety.
10. In his book "The Challenge of the North Cascades" the famous mountaineer Fred Beckey said: "In the mountains, you are sometimes invited, sometimes tolerated and sometimes told to go home." I do better in the mountains when I remember this.
Pro Guiding Service & Pro Ski and Mountain Service
"